How Long Do Dental Crowns Last?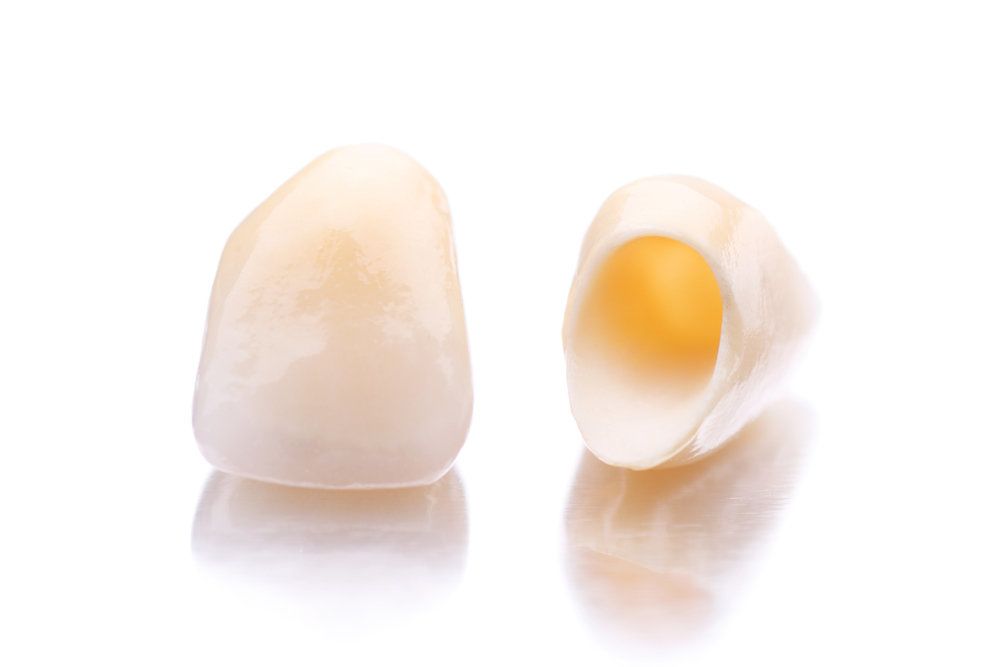 Dental crowns are a dental restoration that can be used to restore the appearance and function of teeth damaged by decay, injury, or weakened by large dental fillings. One of the benefits of using dental crowns to treat such problems is that they can last for many years.
Dr. Eugene D. Stanislaus and Dr. Lisa Reid are often asked "how long do dental crowns last?" by their patients from Brooklyn Heights, Brooklyn, Fort Greene, and surrounding areas. While dental crowns are expected to last for a long time, their lifespan is affected by many things. Today we'll take a closer look at how long dental crowns last and what factors affect their lifespan.
Dental Crowns Can Last Many Years
Dental crowns offer long lasting restorative results, allowing individuals with dental damage or other issues to preserve their teeth and dental function.
Although long lasting, dental crowns have an expected lifespan of about 10 to 15 years. Once they show signs of wear and tear, they will need to be replaced in order to preserve oral health.
With that said, it's important for those with dental crowns or planning to get dental crowns to understand the ways in which they can affect how long their dental crowns last.
What Affects the Lifespan of Dental Crowns?
Just how long dental crowns last depends on many factors. By taking proper care of dental crowns, it's possible they will last well over a decade. On the other hand, poor care and neglect can cause crowns to become damaged, requiring replacement earlier than expected.
Factors that can shorten the lifespan of dental crowns include:
Poor oral hygiene - Failure to properly care for the teeth can allow gum disease and decay to develop, even when a dental crown is present. In order to treat such oral health issues, it is sometimes necessary to remove and replace a dental crown.
Using the teeth as tools - Using the teeth as tools, for example to open packages or cut things, can chip or break a dental crown (as well as the natural teeth).
Biting hard objects - Similar to using the teeth as tools, biting hard objects, like pen caps or hard candies, can damage dental crowns and cause them to crack or chip.
Eating sticky foods - Eating foods like caramel or taffy can shorten the lifespan of dental crowns by increasing the risk of tooth decay and potentially dislodging a crown.
Clenching or grinding the teeth - Clenching or grinding the teeth can cause dental crowns to crack or wear very quickly as both actions put pressure and stress on the teeth.
Injury - Injuries to the face and mouth, whether from sports or an accident, can damage dental crowns as well as the natural teeth.
Tips to Prolong the Life of Dental Crowns
Fortunately, properly caring for dental crowns is much like caring for your natural teeth. Here are some simple tips to help you prolong the life of your dental crowns:
Practice good oral hygiene - Brush your teeth at least twice a day and floss at least once a day to keep the teeth and gums healthy. It's especially important to thoroughly brush and floss around dental crowns as plaque can collect where the crown meets the gums.
Schedule regular dental checkups - Regular dental checkups every six months are a good way to make sure your dental crowns are in good shape as well as your overall oral health.
Avoid biting on hard objects and eating sticky candies - Avoid biting on hard objects, using the teeth to open packages, or chewing on sticky candies to protect your dental crowns.
Wear a mouthguard - Wearing a mouthguard to protect dental crowns is a good idea for anyone who plays sports or grinds or clenches their teeth.
Contact Brooklyn Heights Dental
For more information about dental crowns, or to find out which dental treatment is right for you, call (718) 857-6639 to schedule a consultation at Brooklyn Heights Dental.
Related to This