Full Mouth Reconstruction vs. Smile Makeover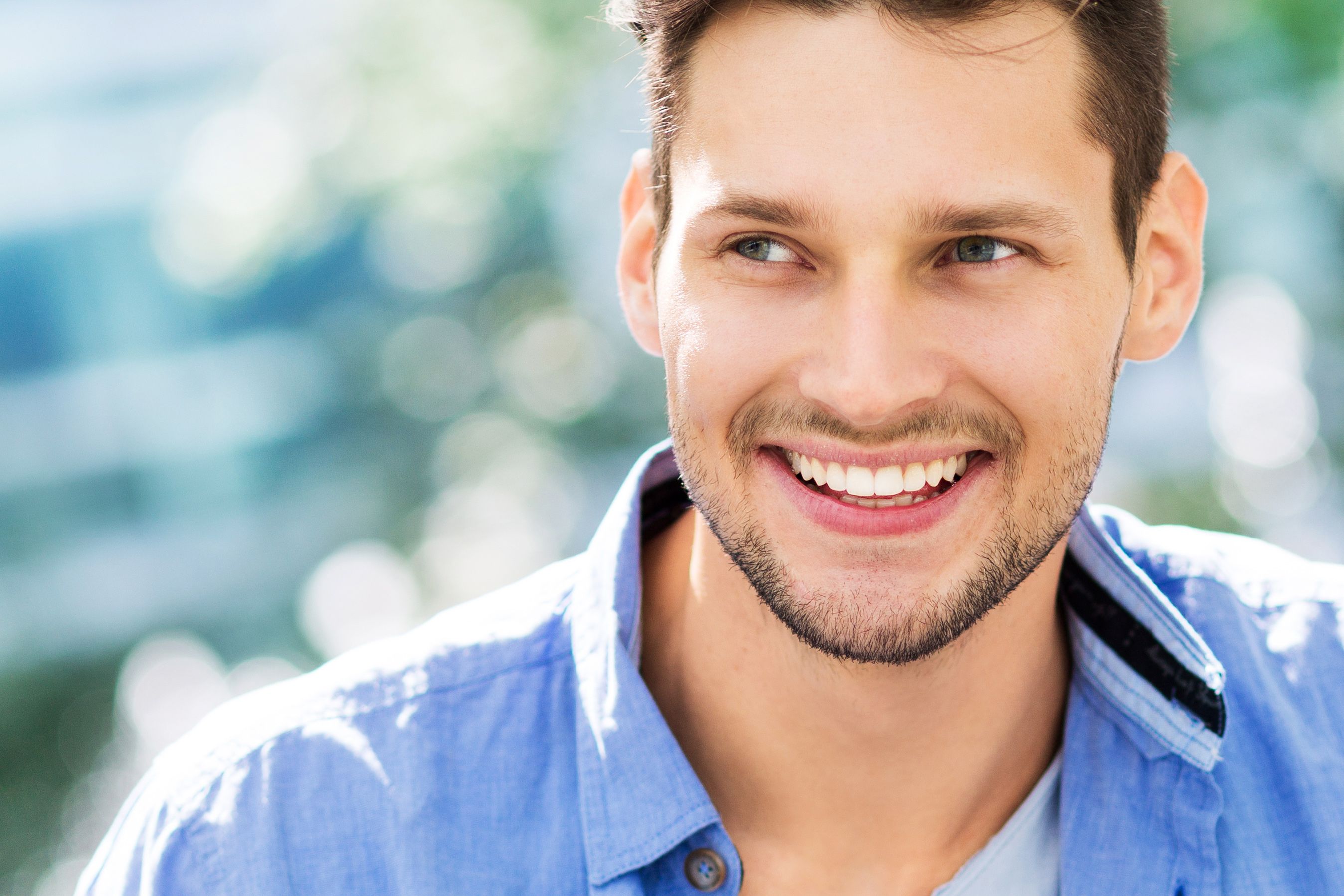 A comprehensive, holistic approach to dentistry can streamline treatment, saving you time and money in the process. At Brooklyn Heights Dental, our doctors can perform full mouth reconstruction for patients with multiple oral health issues. This inclusive procedure is sometimes confused with a smile makeover.
Both treatments combine two or more procedures to achieve dramatic results, but there are stark differences between the two. Here, our Brooklyn, NY team explores full mouth reconstruction vs. smile makeover so you can be well-informed about your treatment options.
What Is a Smile Makeover?
A smile makeover is cosmetic in nature. This treatment is recommended for patients who, despite healthy teeth and gums, are dissatisfied with certain elements of their appearance.
A smile makeover combines multiple cosmetic treatments to help patients achieve the dramatic results they desire. Because every patient is unique, this procedure is tailored to the needs of each individual.
A smile makeover at our practice may include:
Invisalign®
Teeth whitening
Porcelain veneers
Gum contouring
Dental bonding
Who Is Eligible for a Smile Makeover?
To qualify for a smile makeover, patients must be in good oral health. For example, if tooth decay or gum disease is present, these conditions must be addressed prior to any cosmetic treatment.
Furthermore, patients should have a full understanding of the entire treatment process and realistic expectations regarding the outcome. Individuals who undergo a smile makeover should also be committed to excellent oral hygiene habits and routine dental checkups.
What Is Full Mouth Reconstruction?
In the same way that a smile makeover combines cosmetic treatments, a full mouth reconstruction combines restorative procedures. The main objective of this comprehensive treatment is to restore full function and oral health.
Full mouth reconstruction may involve:
Dental fillings
Dental crowns
Dental implants
Dental bridges
Dentures
Inlays and onlays
Hybridge® dental implants
Who Is Eligible for Full Mouth Reconstruction?
Full mouth reconstruction is recommended for patients with extensive oral health issues, such as tooth decay, gum disease, missing teeth, and more.
Treatment is catered to the specific needs of the patient, and no two cases are alike. Therefore, while some individuals may need a few fillings and a dental crown, others may need to replace an entire arch of damaged teeth. For this reason, timelines and costs can vary significantly.
Which Treatment Plan Is Right for You?
During a comprehensive evaluation at our practice, we can help you determine which treatment plan will effectively meet your needs. Once all information has been gathered, your doctor can give you a good idea of how long your particular treatment will take.
Whether you require a smile makeover or full mouth reconstruction, your treatment plan will be designed to address your dental issues as conservatively and as streamlined as possible.
Contact Brooklyn Heights Dental Today
Do you have decayed or damaged teeth that need repair? Perhaps your dental concerns are more cosmetic in nature. No matter what your goals, our dental team is here to help you achieve them. Contact us online or give us a call at (718) 857-6639.
Related to This