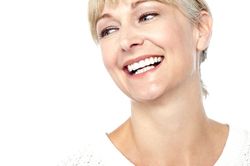 Dental implants are a good, permanent solution for replacing missing teeth. Many Brooklyn patients lose their teeth due to injury or poor dental hygiene. In these cases, dental implants can be placed to restore the function and appearance of the teeth. Patients can schedule an appointment with a cosmetic dentist to find out if they are good candidates for treatment. At this appointment, patients can discuss the procedure, as well as the costs of having one or more implants placed.
Insurance and Cost of Dental Implants
Although you may have insurance to cover the costs of dental treatment, insurance rarely covers the full cost of dental implants. However, depending on the cause of your tooth loss, insurance may cover some of the costs associated with treatment. You will need to speak to your dentist and insurance company to find out what will be covered.
Financing for Dental Implants
To cover the out-of-pocket costs of dental implants, patients may be able to get financing. With a financing plan, patients can make monthly payments over a certain period of time to pay off the final cost of dental implants treatment. Speak to your dentist to see if they work with any financing companies, such as CareCrredit, before going forward with treatment.
The Success Rate of Dental Implants
The success rate of dental implants treatment is as high as 98 percent. Patients who smoke or have bruxism face a higher risk of implant failure. With proper care, the implants themselves can last a lifetime, though the dental restoration (dental crowns, bridges, and dentures) will wear with time and eventually require replacement.
Benefits of Dental Implants
Getting dental implants offers many benefits. Patients who have suffered tooth loss and decay are often insecure about showing off the teeth. Undergoing restorative dentistry work can greatly improve the appearance of the teeth.
Patients who wear traditional dentures will notice improved functionality if they are secured with dental implants. Dentures tend to slip when talking or eating, but when they are anchored by dental implants patients won't have to worry about this problem happening.
Who Qualifies for Dental Implants
Many patients are good candidates for dental implants. This is especially true for people are healthy enough to undergo dental surgery. However, those who want to get dental implants done will need to have good regular health and make sure they practice proper oral care in order to be considered for a dental implant. They also must have healthy gums and sufficient jawbone to hold the implants in place.
Learn More about Dental Implant Costs
If you are thinking of getting dental implants placed, you should speak to your cosmetic dentist to ensure that you are in good health and that they are the right option for you. Dental implants can provide increased self-esteem by making patients look and feel better. Dental implants are associated with higher costs than traditional bridges and dentures, but fortunately, there are many payment options available, including insurance, credit cards, and financing. If you need further information about your options, contact Brooklyn Heights Dental to schedule a consultation today.
Related to This