Factors That Affect Dental Implants Cost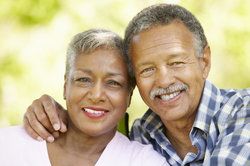 When you choose to receive dental implants at Brooklyn Heights Dental, you are making an investment in your smile's function and your confidence. Our skilled surgeon, Dr. Eugene Stanislaus, places these tiny posts within your jaw bone where you are missing teeth. There, they mimic the function of natural tooth roots, eventually providing support to dental crowns, bridges, or dentures. When you consider the cost of dental implants, it is important to weigh their benefits, which include unmatched longevity, durability, and stability. To learn more about the factors that affect dental implants cost, contact our Brooklyn Heights, NY office today.
Determining Your Treatment Cost
Dental implants, like many restorative treatments, rarely come with a standard price that applies to every patient. Several factors will affect what you ultimately pay for your care, including:
Surgical costs - These factors include the price of anesthesia, equipment, and other costs involved with the placement procedure.
Implant considerations - The number and type of implants you receive will affect your overall treatment cost.
Additional treatments - Before your implants are placed, you may require periodontal care, bone grafting, or other surgeries that have additional costs.
Complexity of your surgery - Because each patient's mouth is different, the extent of your surgery and the time it takes to complete the procedure will uniquely shape your treatment cost.
Sedation - At Brooklyn Heights Dental, we offer both nitrous oxide and intravenous (IV) sedation, each of which carries an additional cost to consider.
Restorations - While they are not directly related to your surgery, the restorations that will be placed upon your implants have varying costs. Cost can range greatly depending upon whether you receive dental crowns, dental bridges, or dentures, and what materials they are made from.
When you undergo treatment with Dr. Stanislaus, you can rest assured you will never encounter any surprise costs. Dr. Stanislaus and our team will ensure that you understand all of your costs before you undergo any treatment.
The Benefits of Dental Implants
There are many benefits that come with your decision to receive dental implants. They include:
Increased confidence in the appearance of your smile
Improved ability to bite and chew food without fear that your restorations will fall out
Improved ability to speak clearly without fear your restorations will slip out of place
Jaw bone stimulation, which helps slow the natural bone tissue resorption that results from tooth loss
Convenient restoration, since you will not need to take out and clean a removable prostheses
Eliminated reliance on adjacent teeth to support prostheses
Once you fully understand the potential benefits of dental implants, you can determine whether they are the right investment for you.
Financing Your Treatment
Because we believe each patient deserves to have a healthy, beautiful smile, Brooklyn Heights Dental offers flexible financing. You may also qualify to use a flexible spending account (FSA) to pay for part of your treatment. If you would prefer to pay for your treatment up front, we accept all major credit cards and other forms of payment.
Contact Us to Learn More
To learn more about Brooklyn Heights Dental and undergo a dental implant consultation, contact us today.